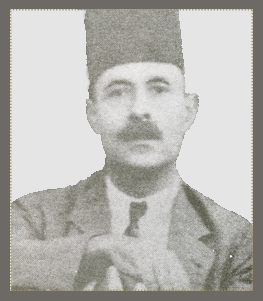 Rashid Tlai was born in Lebanon in 1877, and he hails from the Druze tribe of Bani Marouf which is based in Lebanon. He studied at the Royal Academy in Istanbul in 1900, graduating from Dar Al Funun there, which was deemed one of the most important universities in the Ottoman state, with the majority of Ottoman statesmen being its graduates.
When the Turks left the Arab world, and the Hashemite Arab Kingdom rose in Syria, Rashid Tlai joined King Faisal bin Al Hussein, becoming the military governor of Hama, and later the governor of Aleppo city and region. But after Maysaloun Battle, Syria came under French rule, which forced the Arab Kingdom's statesmen to leave. The majority, including Rashid Tlai, came to Transjordan, where he became president of the Arab Independence Party.
When Prince Abdullah bin Al Hussein saw that it was absolutely necessary to form a government in Transjordan to succeed Faisal's government, he tasked Rashid Tlai with forming the first Jordanian government on 11 April 1921, which was known as the council of counsellors. As a result, Rashid Tlai entered Jordan's modern history books as the first prime minister of the first government formed in the Emirate of Transjordan.