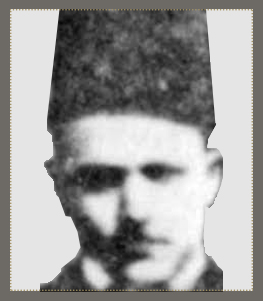 Mohammad Al Ansi was born in 1880 in Lebanon, where he studied, before enlisting in the Ottoman army in World War I. Afterwards, he joined the Great Arab Revolt, then served in Faisal's government in Syria.
After the government fell, the French went after him, so he sought asylum in Jordan, coming to Irbid and from there to Amman and onto Maan, where he served His Royal Highness Prince Abdullah bin Al Hussein in late 1920. He issued Al Haq Yaalu newspaper in partnership with Abdul Latif Shaker, with four issues published in Maan and two in Amman. It was distributed for free in Jordan, Syria, Lebanon and Palestine. Later, he was appointed as special notary at the Prince's diwan and then as chief of the diwan (court).
After resigning from the diwan, he was elected as a member of the first legislature for Balqa district, serving between 2 April 1929 and 9 February 1931. He was then reappointed as chief of the Prince's diwan for a third time, before being named minister of interior and knowledge.
Ansi wrote a number of articles in many newspapers and magazines, but they have not been collected. It has also been reported that he prepared and translated Braille into Arabic in reading and writing.
He died in Amman circa 1951.